On March 18, the flagship store of the Antoshka network was opened in SEC Lavina Mall
03.04.2017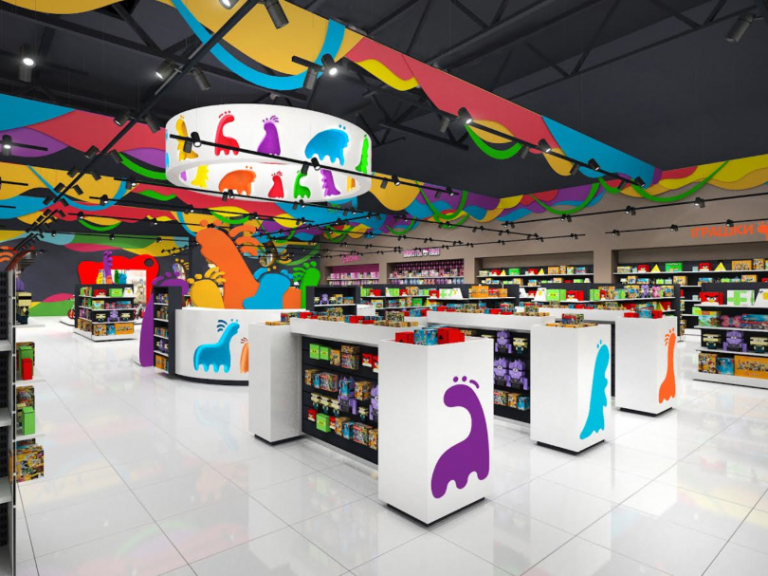 The Antoshka store chain is a part of the RedHead Family Corporation and has 40 stores in 17 largest cities of Ukraine.
According to Alexey Pogorelov, the director of the Antoshka retail network, this ambitious and innovative project will be the first step towards a complete network update, a real flagship in terms of the assortment and development of the service.
They fully decorated the flagship store Antoshka in a new Lumer style. New heroes, Lumers, became a personalization of the brand, a reflection of its relationship with customers. Lumers are living particles of light, multi-colored fantastic characters. They appear wherever children's laughter sounds, joy and fun prevail. In the new store, a single style can be found in the external design of the shop-windows, in the internal zoning, navigation, in the uniform of shop assistants and in promotional materials.
The new format of the store envisages the involvement of the most important customers of the Antoshka store, the children. The open areas of merchandize display, low shelves with toys, demonstration tables for studying modern toys, regular master classes – all this will make children full-fledged customers actively involved in the shopping process.
The store's zoning was carried out in accordance with four key categories of goods (nutrition and childcare, toys, fashion and furniture). Within the fashion category, there are corners of famous brands, exclusively represented in the network: Italian wearBlukids, Spanish Pablosky shoes, and casual Silversun clothes. The corner Blukids became the fifth one in the network.
In the first days of the store operations, visitors can enjoy the animated programs featuring puppet dolls, master classes from the key toy suppliers, the exclusive discounts and preferential terms for participation in the Antoshka discount club.