Oksana Seredyuk and Natalia Yeremeeva entered the "Top 100 Successful Women of Ukraine"
07.03.2017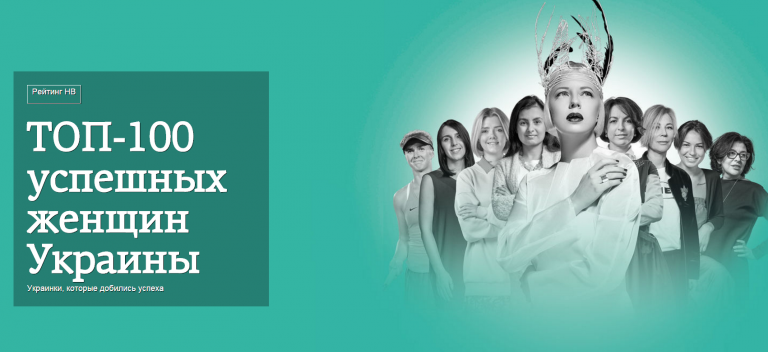 Oksana Seredyuk is a co-founder of the chain restaurants chain Mafia, Casta Sushi & Panasia, BAO Modern Chinese Cuisine.
Oksana Seredyuk began the entrepreneurial activity with her husband Taras Seredyuk in 2004. The couple started with the franchise projects of Yakitoria and Potato House, and four years later they opened their own restaurant chain of Italian and Japanese food Mafia.
The Mafia restaurants became popular, and the Seredyuk spouses encouraged by that success launched new projects – the sushi and burger restaurant Casta and the modern Chinese cuisine restaurant BAO Modern Chinese Cuisine created in partnership with the famous chef Ector Jimenez-Bravo.
Despite the crisis, the network is constantly growing: as of 2016, Mafia comprises 29 restaurants.
Natalia Yeremeeva is a co-owner and CEO ofStekloplast Company.
By education, Natalia Yeremeeva is an electrical engineer, but she never worked a single day according to her specialty. In 1997, she and her husband founded the company on production of plastic windows Stekloplast that has become the Ukrainian market leader over the last 20 years.
The company's network comprises more than a hundred stores throughout the country.Stekloplast dealt with the most of the largest real estate projects in the country; in particular, in 2016 the company completed glazing of the dome of the much talked-of capital's Central Department Store and the atrium of the shopping center Lavina Mall.